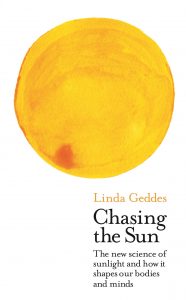 Chasing the Sun
Since the dawn of time, humans have worshipped the sun. And with good reason.
Our biology is set up to work in partnership with the sun. From our sleep cycles to our immune systems and our mental health, access to sunlight is crucial for living a happy and fulfilling life. New research suggests that our sun exposure over a lifetime – even before we were born – may shape our risk of developing a range of different illnesses, from depression to diabetes.
Bursting with cutting-edge science and eye-opening advice, Chasing the Sun explores the extraordinary significance of sunlight – from ancient solstice celebrations to modern sleep labs, and from the unexpected health benefits of sun exposure to what the Amish know about sleep that the rest of us don't.
As more of us move into light-polluted cities, spending our days in dim offices and our evenings watching brightly lit screens, we are in danger of losing something vital: our connection to the star that gave us life. It's a loss that could have far-reaching consequences that we're only just beginning to grasp.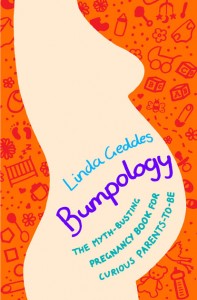 Bumpology
From the moment she discovers she's pregnant, every woman becomes obsessed with the life that's developing inside her. Linda Geddes was no different, except that as a journalist writing for New Scientist, she had access to the most up-to-date scientific research. What began as a personal quest to find the truth behind headlines and information that didn't patronise or confuse became a weekly column and is now this brilliant new book. Bumpology has the answers to anything you've ever wondered about having a baby – from your first pregnancy symptoms to your pregnancy diet, the right birth plan and the baby's first year – and it is packed with astonishing nuggets to enliven any post-natal coffee-morning. A fascinating companion for every expectant mother and father.
Linda Geddes is represented by Karolina Sutton at
Curtis Brown
What people are saying:
Linda Geddes is not afraid to ask anyone about anything! From the stream of contradictory advice to pregnant women and new parents to those little moments of wonder, Geddes digs into all of them, looking for the evidence and exploring the science. In this book she shares what she's found, with the straightforward answers and easy-going humour that is so welcome in early parenthood. Don't get pregnant without it! Tracey Brown, Sense About Science
Finally! A book on pregnancy, birth and babies that cuts through the myths, side-steps preachy prescriptions, and turns to the evidence. Bumpology transforms common parental anxieties into fuel for a fascinating journey through the science of the bump. Hannah Devlin, Science Editor, The Times
[Geddes] combines scientific research with a light and humorous tone to answer burning questions. The Bookseller